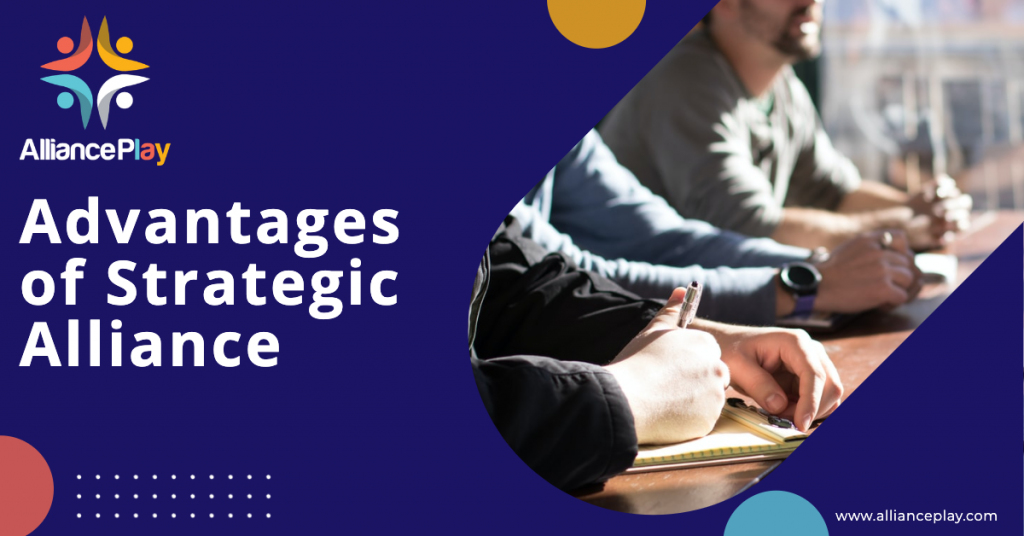 Two companies form a strategic alliance when each possesses one or more business assets or have expertise that will help the other by enhancing their businesses. Deals and targets can create long-term win-win benefits with innovation based on mutually desired goals. Here are advantages for forming an alliance
Opportunities for Growth: A strategic alliance will increase awareness of a brand among a new market that the franchise business has not had enough resources to reach. The natural growth of a company might often not be sufficient enough to satisfy the strategic requirements of a company, which means that before a firm can grow and extend itself fast enough without expertise and support from partners.
Expand client base: An alliance business increases clientele and reaches new consumers. A loyal customer trusts their brand, forming alliance increases loyalty to other companies within the alliance.
Market Size: An opportunity to grow market size with a partnership presents an additional chance to increase awareness of the brand. Brand awareness is a key element of a successful business.
New geographic marketplaces: It can pave the way for entry into a foreign market. Doing business in a new geographic market is tough. Entering a new one with somebody who already knows the territory can cut years off your learning curve. Look for a partner with relationships and expertise.
Transformation: New solutions that are a complete package for their customers can be found with the right alliances. These alliances change the market landscape in a big way.
Resource Sharing: A strategic alliance combines the best that both companies have to offer. This can be a deeper understanding of the product, sales, or marketing knowledge. Access to new technology, intellectual property rights
Sharing Expenditure: Partnering collaborations can help to lower costs, especially in non-profit areas like research and development.
Take up the agreement which is beneficial to all companies involved in the alliance. It's a good idea to be clear about what you're agreeing to do, and what's expected from everyone else. Sometimes companies try to take advantage of others to increase their own market share.
Strategic alliances provide many benefits to both parties, but it is important to take time to assess the motivations and expectations of both parties before making a commitment.