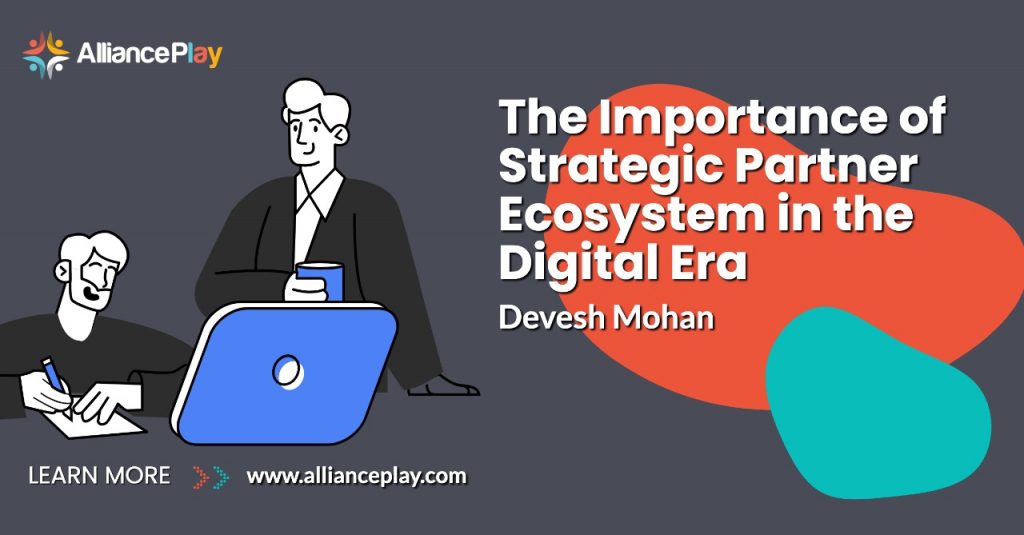 Recently, Mukesh Ambani at the Reliance 2021, Annual General Meeting (AGM), made a slew of announcements. He announced that Reliance Jio would be launching an affordable smartphone "JioPhone Next" on the 10th of September 2021 in partnership with Google (The Economic Times, 2021). To this, Sundar Pichai, CEO of Google added that Google was happy to announce that they had entered into a 5G partnership with Jio Platforms. He added that "It will help more than a billion Indians connect to a faster and better internet, support businesses in their digital transformation, and help Jio build new services in sectors like health, education and more — laying a foundation for the next phase of India's digitization" (Agarwal 2021).
Reliance Retail has set a target to grow three fold in next 3-5 years (Financial Express, 2021). As part of their business strategy, they have also announced their partnership with Facebook for developing an e-commerce solution linking merchants and consumers across pan India. For this an initial set of integrations between Facebook-owned WhatsApp and Reliance's e-commerce platform JioMart are already in trial (The Economic Times, 2021).
Reliance Jio has been building its Strategic Partnership Ecosystem for the last few years, but during the pandemic, it intensified the expansion of the ecosystem by offloading stakes to other major companies like Google, Facebook and many more.
Another example of this expansion has been Reliance's even announced their partnership with Microsoft to digitalize and improve connectivity in India. For this, Jio signed a long-term alliance with Microsoft to launch new cloud data centres (Chandrashekhar, 2021).
These examples of strategic partnerships show that Reliance has used the Partner Ecosystems to support their growth plan. They understood the importance of creating the partner ecosystem and saw following benefits :-
Accelerated growth for the Organisation - JioMart's partnership with Facebook-owned whatsapp, gives the company a user base of more than 400 million in India and the much needed leverage to deepen its network of consumer reach (Dhapola, 2020).
Cost efficiency - JioPlatform partnership with Google, allows them to launch an Android-based smartphone at a much lower cost targeting over 350 million new users (Sahu, 2020).
Increased Pace of Innovation - These partnerships help to increase the pace of innovation and ensure the rollover of new products happens quickly in the market. Google and Jio worked together to develop a stripped-down version of Android that has been optimized with low-end hardware.
Collaborate to Grow - Reliance understands that no single organization has the required total expertise to best serve the customers as markets are enormous, complex and price sensitive. Hence creating the partner ecosystem helps to address these undefined needs of the market together.
Economies of Scale - Partnership allows them to cater to a large market, which brings an opportunity to lower the economies of scale, and thus lowering the prices of offerings for the customers.
Creates New Markets - By partnering and reducing the cost of an Android smartphone, Jio and Google have entered new markets previously dominated by Airtel and Vodafone. With the new phone, reliance has created a new market of 350 million 2G users as they have been given the choice to upgrade from 2G users to 4G (Sahu, 2020).
Reliance along with Google, Facebook, Microsoft and others have created a win-win scenario for all the players in the partnership ecosystem. Each partner leverages their strengths, they innovate and create products for a price sensitive market and are able to expand their huge market size. This would have been impossible, if they tried to resolve the complexity alone, without forging partnerships. Partnerships work exceedingly well in this complex digital era and the biggest beneficiary is the customer, who becomes the king as they get access to world class technology to address their needs at the most economical price.
In conclusion, the power of the Partnership ecosystem works irrespective of the size of the organisation, or Small & Medium Enterprises or a group of like-minded people coming together to form a partner ecosystem, it always delivers the following advantages :-
Supports Organisation Goals to meet the required rate of growth, which alone may not suffice,
Accelerates the pace and availability of Solutions in the market,
Increases the pace of innovation,
Customer expectations and complexities are better address
Provides economies of scale
Creates new markets (Isoraite, 2009).
In today's competitive business environment, Strategic Partner Ecosystems are an indispensable tool and an important part of overall corporate strategy.
Devesh Mohan is Director of GSI Alliances Sales with Canonical.
Reference:
Agarwal, S. (2021), 'Faster Internet via Google Cloud and Jio, says Sundar Pichai', Economic Times (Online), (25 June 2021), available at https://economictimes.indiatimes.com/tech/technology/faster-internet-via-google-cloud-and-jio-says-sundar-pichai/articleshow/83819658.cms?from=mdr (27 June 2021).
Dhapola, S. (2020), 'Facebook's Mark Zuckerberg and RIL's Mukesh Ambani talk WhatsApp, JioMart', The Indian Express (Online), available at https://indianexpress.com/article/business/economy/india-will-grow-to-be-among-top-3-economies-in-two-decades-mukesh-ambani-7105669/ (15 December 2020).
Financial Express, (2021), 'Reliance Retail aims three-fold growth in 3-5 years', Financial Express (Online), (25 June 2021), available at https://www.financialexpress.com/industry/reliance-retail-aims-three-fold-growth-in-3-5-years/2277938/ (28 June 2021).
Isoraite, M. (2009), 'Importance of strategic alliances in company's activity', Intellectual Economics, 1(15), pp. 39-48.
The Economic Times, 2021, 'Reliance AGM Highlights: What all happened at Mukesh Ambani's Annual General Meeting', The Economic Times (Online), 30 June 2021, available at https://economictimes.indiatimes.com/news/newsblogs/reliance-industries-agm-2021-latest-news-ril-annual-general-meeting-live-updates/liveblog/83797983.cms (30 June 2021).
Sahu, R. P. (2020), 'Reliance Jio's 2G-free India drive likely to hit Vodafone Idea hard', Business Standard (Online) (16 July 2020), available at https://www.business-standard.com/article/companies/jio-s-affordable-smartphone-plan-to-hit-voda-idea-s-2g-subscriber-base-120071601532_1.html (27 June 2021).